Our activities are proposed for guests....
If you have many laundry, just stay with us and do your laundry. It is free. If you are busy, give us to do it.
Wearing Traditional Dress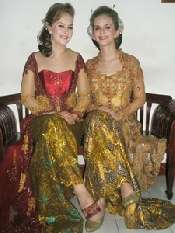 By collaboration with qualified salon, we offer you a very cheap make-up completely with wearing Indonesian traditional dress. It costs only Rp.50,000 and it takes about 2 hours to change you dramatically beautiful like princess...


Going around with motorcycle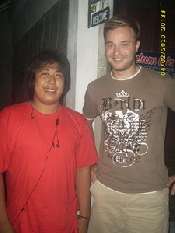 We can take you going around the city with motorcycle and you just pay for the gasoline fee, or a bit tip, whatever you like. There are volunteers are ready to accompany wherever you go


Wearing traditional coat for male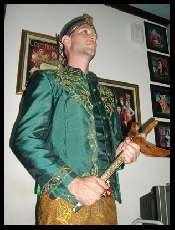 It's fun to feel like a king of Java on 17th century by wearing our traditional coat for man...


Visiting Surabaya Zoo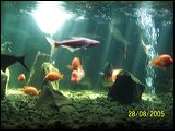 With a ticket price of Rp.10,000 per person, you can start exploring this zoo. Lush of tree in the zoo makes atmosphere fresher when they are blocking excess sunlight. Surabaya zoo as known as Kebun Binatang Surabaya (KBS) is acting as the lungs if the city. This can be a place to escape briefly from the heat and pollution of Surabaya city. Near the main entrance, there is a map with interesting color and pictures which represent of Surabaya Zoo map.

Reputedly, this zoo is one of the oldest zoos in Asia. Surabaya zoo was first operated to the public on April 1918. This zoo holds reputation as the largest and the most famous zoo in South East Asia. With 15 hectares area, this place also can be used as a placed to walk and exercise. You can visit this place from 8.00 am until 5 pm.

There are 351 species of animals ( more than 2806 ) included Indonesia rareness animal and also world consisted of Mammalian, Aves, Reptiles, and Pisces collections at Surabaya zoo, with various species start from fowl, mammals, reptiles, and varieties of fish. Animal cages are grouped based on types of animal. For example, fowl or birds are groups of Australia pelicans, peacocks , Bali starlings, and ostriches. There is some beast such as, Sumatran tigers, leopards, white tigers, lions, and bears.
And the rear, there is a cage containing primates, such as orangutans, chimpanzees, monkeys and proboscis monkeys. Another cage contains of long neck giraffes, horses, deer, camels, hippos, and American bison.
There are also protected animal collections such as dragons, tapirs, forest pigs, and buffalos. The zoo serves indeed as a place for conservation.
Fish of fresh water and sea is located in the section called aquarium, which is required to buy ticket of Rp. 3,000 per person. Here you can find Arapaima gigas, the largest fresh water fish in the world with its length of 3 meters and weighing of 200 kg. This fish comes from Amazon river, South America. Reptiles are crocodiles, snakes, iguanas, and large turtles.
You can find also brine, quarantine Toxidemi, night animal ( nocturama), porpoise (pesut mahakam) and mermaid.

This zoo was built by Dutch on 1916 with the name of " Soerabaiasche Planten-en Dierentuin" (Surabaya Botany Garden and Animal) for service a journalist named H.F.K. Kommer an animal collector.
For the first time in April 1918, this zoo was open with its philosophy:
Multifarious is animal which life dispersion in the earth is the one supreme God award and benefit to man and balance of nature as nature of The Most Generous character and The Most Enamored from The one supreme God to all his creation.

Now Surabaya Zoo, which is former just for recreation place, have been developed his function to become support facilities for protection and conservation, education and research. Its collection has been growing year by year, making progress, and it needs coordination with related parties like BKSDA (Conservation Hall of Natural resources) Department of Forestry, On Duty Breeding East Java Province, and Surabaya Sub Breeding Department.



Al Akbar Mosque - the biggest mosque in South East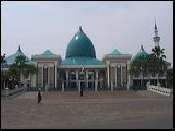 As the biggest mosque in Surabaya with modern and unique architecture style; Al Akbar is a real grade mosque building and has been respected to become Moslem centre of activities in Surabaya. This mosque is also called "Masjid Agung" ( Mosque The Great). It
sets up on a width of 11,2 hectares land, broadly building 28509 square meters. The unique of this building comes from mosque dome design like lamellar structure with combination of blue and green color, giving cold impression and fresh. It has a main building and two direct penetrative from other buildings to main building. It also has a tower equipped with a lift so that opened we can be enjoyed the view of Surabaya city. Every Sunday morning, the area of the mosque creats a market of many local entrepreuners to sell their goods. Different with other Asia countries, this mosque is welcome to visit by females. So, don't miss it...


Four Faces Budha Statue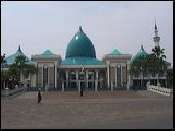 Surabaya has a real spectacular of Four Faces Deity Statue or Four Faced Buddha monument. This statue is nine meters with 225 square meters width. It has overall height of 36 meters (including dome) in a space of 1.5 hectares, in its center is placed by building with length of 9 meters, wide of 9 meters and height 36 meters. If we see all together, it contains of number 9, why it's numeral 9? Because it is taking similar monument reference in Thailand, and numeral 9 also has separate meaning for Buddha member.
The Four Faced Buddha is encircled by 4 pillars with its color of golden green, contains of 3 parts, which is statue, Buddha statue, and Buddha throne. It has been equipped with lightning rod at top of the statue, while statue Buddha and the throne has each 9 meters height.

This statue is arranged in layers by gold in all body part, bringing four kindness philosophy owned by Buddha, that is patience, liberal, fair (unbiased), and meditated. This four kindness is also having a meaning of, Buddha is a presentation of affection of fellow being, assist whoever without discrimination, and devoted in prayer or application that submitted in ritual procession. While on Buddha eight hands, there are holy book, holy water, defense weapon, fight weapon to against the badness, holy book, prayer beads, chest, and cupu.

Besides, we can see four high white elephant statues about 4 meters in every corner, three lotus decorative pools, and a meditated space. This complex is also decorated of 12 lamps made from bronze and copper.